Hello Third Coasters!
Woohoo, its TGI Third Coast Friday so kick back, relax and get out those stamps coz it's time for a new challenge!!
One randomly drawn winner will receive a fab
$25 gift certificate to
Third Coast Rubber Stamps
You can make anything you want...card, ATC, altered domino if you're still rocking the doms or tag, etc, as long as it screams
Steampunk!
The twist for this challenge is you MUST incorporate the colour
PINK
into your projects!
We want to see all kinds of Steampunk projects from grungy pink to fluffy bubblegum pink and anything in between. So whatever your style is or favourite shade of pink your project is welcome here ;0)
TCCC#4
runs for nearly 2 weeks and ends on Sept 12. Winner and Coterie Top 3 will be announced Friday Sept 14 when the next challenge starts.
Now for some Third Coast Coterie design team inspiration to get you started!
Anesha
Third Coast Rubber Stamps: Clockwork Dame (MG-009-O), Trio of Gears (KG-025-H) and Small Single Clock (FA-531-DD)
Leigh S-B
Third Coast Rubber Stamp: Geared Up (KG-058-X)
Milo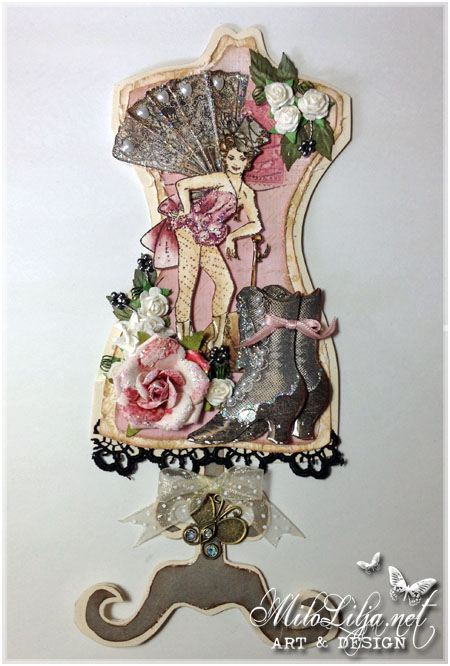 ~*~
Please remember to follow our few simple
challenge rules
!
Most important being:
*only entries using Third Coast stamps qualify for the prizes and Coterie Top 3. Please put TCRS after your name when you link up so we know you did (if you forget then include TCRS when you leave your comment). Same goes if you'd like to be considered to receive a Spotlight Guest Designer invitation, put SGD after your name.
*You
MUST
rubber stamp at least one element in your project to play in our challenges!
*Please leave a comment after you link up - we love hearing from you!
*Your project must be new, i.e. published on or after the start date of the challenge!
*You
must
mention our Challenge blog in your blog post or in the photo description if using Facebook and include the challenge title: "TCCC#4 Steampunk Pink", with a direct link to this post! If you don't have any way of sharing your art you can share your entry with us on
Third Coast's Facebook page
and link up from there.
Please play fair...any entries that don't follow the challenge theme or our few simple rules will be removed!
Important Note:
This is what the Linky Tools page looks like.
Please note that for this particular linky tool I need you to put your name or your nickname in the #2 field that says 'caption or title'. This is what will appear beneath the thumbnail of your entry!
I've filled in the other fields so you know what to type there too! If linking up to a photo on Facebook the option to select from the Web in the section #4 won't work, you must use the From File option and upload the pic from your computer. Click on the Linky Tool photo to enlarge it!
Happy Stamping!
Leigh S-B
The Sharpie Domino Queen
Third Coast Creative Challenge Coordinator & Coterie Designer